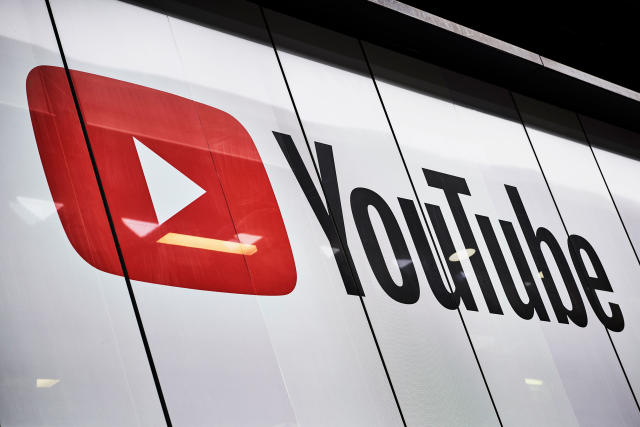 YouTube's hottest new product: An unskippable 30-second ad
The biggest applause line during YouTube's "upfront" event on Wednesday in New York wasn't for a hot new show or a popular YouTube creator. Instead, the cheers were for something YouTube advertisers have long clamored for: ads that you can't skip.
Specifically, YouTube execs unveiled a new, unskippable 30-second ad format for connected TVs, which will be available to top-paying advertisers through the YouTube Select platform.
You'll likely see the ads appear during YouTube's most popular videos, with a single unskippable 30-second ad replacing the two 15-second spots that could be skipped, according to The Verge.
The new unskippable YouTube ads are meant for connected TVs rather than mobile devices. YouTube didn't go into detail Wednesday about which devices would support the new format, or when the unskippable ads might begin appearing.
Also coming soon to YouTube are "pause experiences," or ads that appear when you pause a video. Such "pause ads" should be familiar to Hulu users, who've been dealing with them for years now. YouTube says it will soon begin testing the new "pause experiences" on connected TVs.
If YouTube's new unskippable 30-second ads smack of old-school network TV, that's no accident.
During Wednesday's upfront–the type of event that used to be exclusive to traditional TV networks like ABC, CBS, NBC, and Fox–YouTube execs positioned the platform as a titan in the living room, with YouTube attracting 150 million unique TV viewers for the month of December 2022.
YouTube has also been taking pains to ensure viewers actually watch the ads, with Google rolling out a feature that prevents you from watching YouTube videos while using an ad blocker.
But while YouTube's unskippable 30-second ads were taking curtain calls Wednesday, YouTube TV experienced an embarrassing hiccup that dropped viewers into a minutes-long loop of a commercial for The Little Mermaid during the critical final minutes of an NBA playoff game between the Miami Heat and the Boston Celtics.
Streaming Media