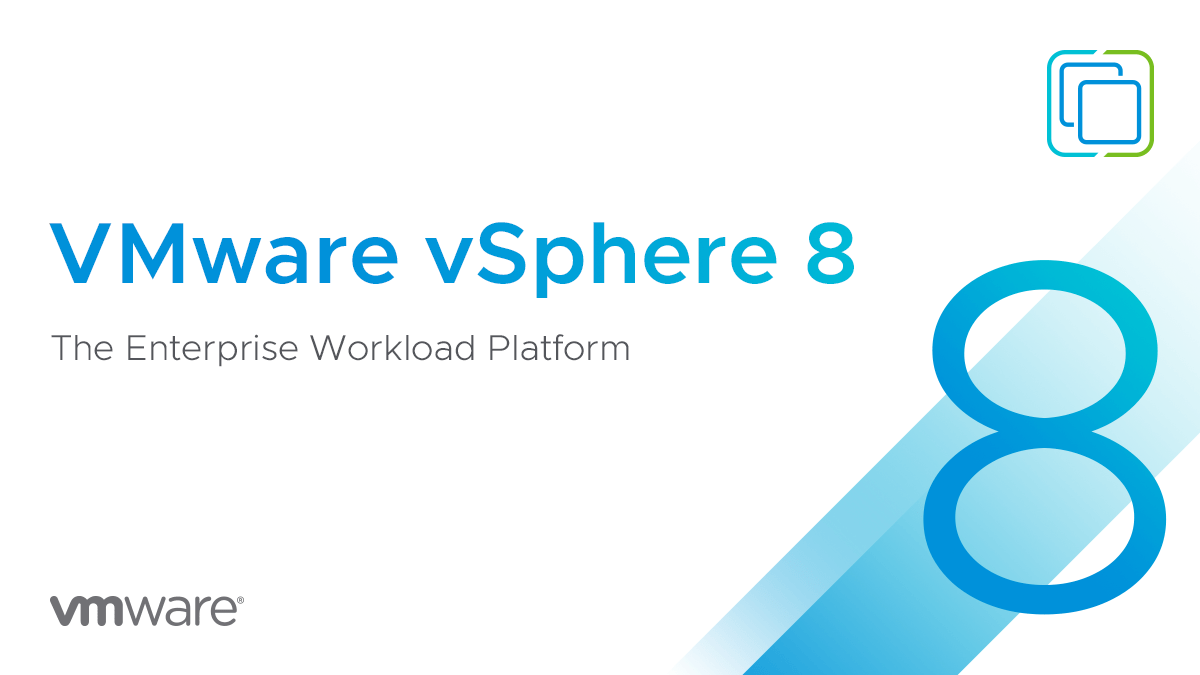 VMware vSphere 8.0 U1 Free Download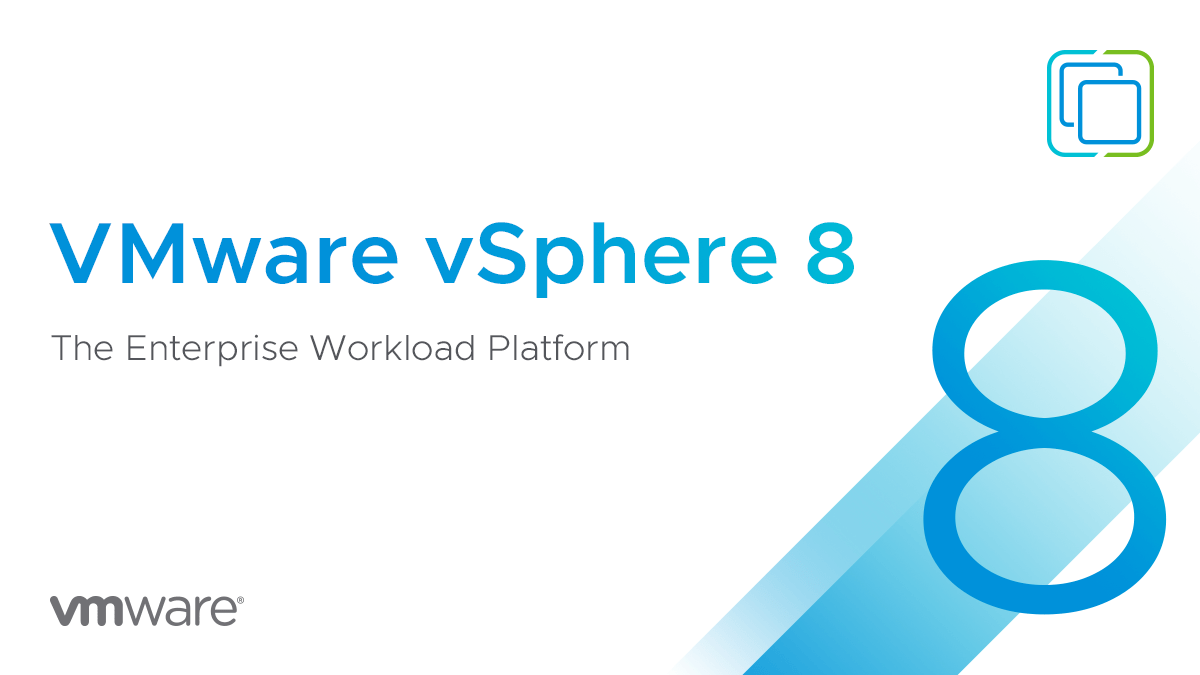 It's been a few days since VMware released Update 1 for version 8 of its unique virtualization platform, VMware vSphere.
As usual, we are providing you with this unique product directly from VMware without any interference and with the original name.
The original server manufacturers, namely HPE and Dell, both offer their own customized version of ESXi, which is available in this post, along with the VMware version.
In this update, we see many changes, mainly in the area of better support for GPUs. In addition, a new feature called configuration profile has been added that allows you to create a configuration profile and tell vSphere to ensure that the same settings are applied to all ESXi servers in your infrastructure. To read the release notes for this complete update, you can use this page for ESXi and this page for vCenter in the VMware official documentation (which of course have almost similar content).
In relation to ESXi, as always, both the ISO for the latest installation and the Offline Bundle for updating the current version are provided.
Earlier on the site, there was a lot of talk about Offline Bundle and how to install it, so I will not repeat those words and I will just say that you can use Offline Bundle to update your ESXi functionality and how to install it is similar to Patch. If you are not familiar with how to install patches, you can refer to this old post and read from there.
In relation to vCenter, Installer, Update Bundle and Full patch are available. Using the Installer that is available in ISO format, simply mount this disk into your operating system and enter the username and password of your hypervisor (which is most likely ESXi) and let it install. . The second file is a ZIP file that allows you to update vCSA offline to this version of vCenter, which I explained in detail about how to use it in one of my posts. Finally, the third file, also known as Full Patch or FP, is available to you as some people prefer this type of update. I have explained how to use it in this post.
It should be noted that since version 7, VMware no longer offers vCenter for the Windows Server operating system and only as an appliance based on Linux, which is VMware vCenter Server Appliance or vCSA for short.
You can still use the previous licenses that were available for version 8. For your convenience, I copied them from the previous post and placed them at the end of this post.
I hope this information will be useful for our colleagues and colleagues.
In addition, the files are also available through Vault Digiboy, in addition to here.
VMware vSphere Hypervisor (ESXi ISO) image
File size: 599.76 MB
File type: iso
Build Number: 21495797
MD5SUM: 71439b86003fecda9aa04a126812ea99
SHA1SUM: 97ac918f4587bf2179a5d2fb49c646c08c5169a9
SHA256SUM: 2d1b2f00c026df29f1e4b84d8e63f2c841feceeb5bdab65d89a54967e9a6f381
VMware vSphere Hypervisor (ESXi) Offline Bundle
File size: 556.48 MB
File type: zip
Build Number: 21495797
MD5SUM: a635841a634a63d05e010a889d091d0e
SHA1SUM: d4c0d33ee28159fd5e98aa309596baa615b53e0a
SHA256SUM: 68d9b58c9a00ec63fd899cda1a3d044d1fb0f2ee353bcf9c8e163483977f5d7c
HPE Custom Image for ESXi 8.0U1 Install CD
File size: 628.2 MB
File type: iso
Build Number: 21495797
MD5SUM: ea7d1c1ff0509bf9f5d9f7c147ad6da1
SHA1SUM: a1ddec1e3b5008414d92a7d6309510dad2d0218f
SHA256SUM: 4f424c936994844b73e16a2704d5b8bfa68b3264f6795022bc56d89de51e567b
HPE Custom Image for ESXi 8.0U1 Offline Bundle
File size: 584.76 MB
File type: zip
Build Number: 21495797
MD5SUM: e089ee6fd0aa007856c6d53f1dc5bb69
SHA1SUM: 396cfc5a29cfabaafa5431b2e3b73fb0de537852
SHA256SUM: 2257829ebb4519341839454c8889fb71c31e3ef0379dd372da284597b1c46915
Dell Custom Image for ESXi 8.0U1 Install CD
File size: 609.86 MB
File type: iso
Build Number: 21495797
MD5SUM: 3ebafed40edd1d6cabedea5833f1b130
SHA1SUM: 1001f31bc4a24c4e75fa9c289f312590713f7e68
SHA256SUM: 51a2c683636a110fe6c246b1333533ef58c860a13200f9de9cd57044563cf85e
Dell Custom Image for ESXi 8.0U1 Offline Bundle
File size: 566.51 MB
File type: zip
Build Number: 21495797
MD5SUM: 9937f839c2c10a76d292cb62932cc5d4
SHA1SUM: eb540cde4b99100d84f24193eb49096c465c0b49
SHA256SUM: 305d3b87799004e7955a4fa8f375addcab93b86937889887985f685dbd51daf6
VMware vCenter Server Appliance
File size: 9.62 GB
File type: iso
Build Number: 21560480
MD5SUM: 30f6eb3f7d9cc05f3cef95b225e4bcdc
SHA1SUM: 6f3017f4a058d6f03c4c19d326e519be6ca56115
SHA256SUM: 89a02f6b5ab9b638dd2192135ee4b0fc5ebba95cdb4bf3ed670a8625e7d9381c
VMware vCenter Server Appliance Update Bundle
File size: 7.7 GB
File type: zip
Build Number: 21560480
MD5SUM: 322492bb761daa8061ea526ba14ea583
SHA1SUM: c9265871393e166ba2ab0db2c07b20b85469bc52
SHA256SUM: b16c3fa301347e87c75161ff0bffaf24f8481886f394e1fa6bc26986a83a7743
Update for vCenter Server 8.0 with bug fixes
File size: 7.41 GB
File type: iso
Build Number: 21560480
MD5SUM: d4ac987cd73544db35073c230da7fb87
SHA1SUM: c703df98b736b28e940a00bd6f93ae62d5c40700
SHA256SUM: 1016f37c466e46957879f4084e176e62d96803fb0d1ad16cb1b8f6fc0e852b24
Serial Number for vSphere 8.0
Link: vsphere8-serial-v2.rar
Password: www.digiboy.ir